WELCOME TO CORKUM TREE FARM
We are a family run Landscape Nursery and Christmas Tree Farm serving both retail and wholesale customers in the Skippack, PA area. Whether you need full Landscape Services, are a "Do-It-Yourself" type or are looking for that perfect Christmas Tree, we are here to help. Please look through our website and let us know how we can assist you.


| | |
| --- | --- |
| PLEASE NOTE THAT WE WILL BE CLOSED ON SATURDAY AND SUNDAY, OCTOBER 1-2 FOR THE WEDDING OF OUR SON, JAMES, TO MEGAN KOSTANS HERE AT THE FARM. PLEASE EMAIL OR LEAVE US A VOICEMAIL AND WE WILL GET BACK TO YOU AS SOON AS POSSIBLE AFTER THE WEEKEND. THANKS! | |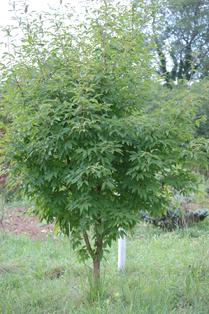 Acer Triflorum


TREES AND SHRUBS- LET US PLANT THEM OR DO IT YOURSELF
We can plant a border of evergreen trees, add a flowering ornamental tree by your patio, or plant a true shade tree that will be a welcome respite in the heat of summer. Or, we can show you how to do it yourself. In either case, we will help you to make sure you know how to take care of your new plants so that they get a strong start and will be an asset for years to come. We do offer delivery of trees and shrubs at a reasonable rate. In addition, we provide a one year guarantee on all plants and trees that we install. Please go to our Products and Services page for information on the types of plants available and a price list,





LANDSCAPE DESIGN AND INSTALLATION
We can design and install plantings around your house, all the way from bed preparation to finish mulch. We also have experience building natural stone walls. While many landscape companies tend to over-plant, which gives a nice initial appearance but becomes unmanageable in later years, we make every effort to design beds that will stay attractive and require less maintenance years later.


Newly completed landscape bed

Landscape island as street buffer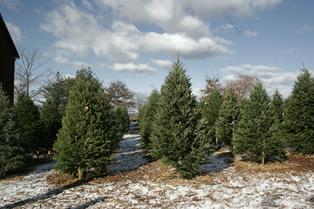 Fresh Cut Christmas trees
CHRISTMAS TREES AND HOLIDAY GREENERY
We offer a wide selection of quality Pennsylvania grown Christmas trees. Whether you prefer "choose and cut", fresh cut or live balled and burlap trees, we have a tree for everyone. We also have hand made wreaths, pine roping, swags, grave blankets and fresh greens. For more detailed information and pricing, please go to our Christmas tree page.


If you wish to contact us by e-mail, fax, phone or letter please contact us at:
CORKUM TREE FARM, LLC

797 Bridge Road
Collegeville, PA 19426
Call: 610 489-3448 (office) or
610 715-4640 (cell)
EMAIL: info@corkumtreefarm.com

CORKUM TREE FARM, 2010
Website powered by Network Solutions®